Welcome Message from the President
Dear Friends and Well Wishers,
On behalf of Aligarh Alumni Association of Atlanta (AAAA), I thank you for visiting the website of AAAA. It goes unsaid that your feedbacks are important. It helps to enhance our website.
This website will serve as an important tool in our communication with our members and community at large. It will provide all of you up-to-date information of our organizational activities & events.
In 2010, we contacted the IRS for an Employer Identification Number and filed the Articles of Incorporation of the Association with the State of Georgia as a non- profit, secular and educational public benefit corporation. Currently we are in the process of obtaining the Federal tax exemption from IRS.
We are committed to keep Aligarh Tahreek of Sir Syed alive and recognize and nurture the rich and proud heritage of Aligarh Muslim University's traditions; including Aligarh Educational Movement
We need your support as we undertake charitable, literary, educational activities like annual participation in academic exchange program involving US universities, student scholarships program, work with other local organizations on cultural and educational front, Mushaira, community picnic, etc. We also honor individual services to Urdu through conferring Hanif Akhgar Award to a deserving member of our global community.
At your service,
Shahid Ali
President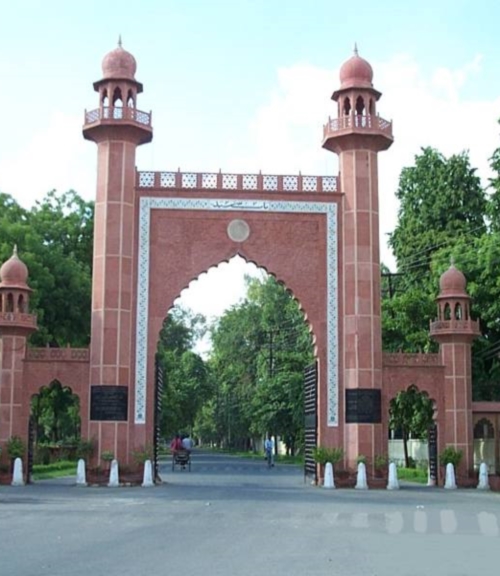 Executive Committee
| Title | Name | Contact Info |
| --- | --- | --- |
| President | Shahid Ali | alishahid1467@gmail.com |
| Vice President | Syed Naved Tanzeem | sntanzeem@gmail.com |
| Treasurer | Nadeem Ahmed | nafatmi@yahoo.com |
| Secretary | Dr. Naushad Ghilzai | naushadghilzai@yahoo.com |
| Past President | Dr. Shoeb Ahmad | shoebahmad75@hotmail.com |
Board of Trustees
| Title | Name | Contact Info |
| --- | --- | --- |
| Chairman | Dr. Asif Taufiq | docjaw@hotmail.com |
| Member | Dr. Farzana Bharmal | farzanamb@yahoo.com |
| Member | Nasir Farooqui | nasirfarooqui2018@gmail.com |
| Member | Syed Waseem | waseems422@yahoo.com |
| Member | SUltan Khan | khansultan786@yahoo.com |
Leave us a note!
Go ahead, write something. Send it, and we will contact soon.
About Aligarh Alumni Association of Atlanta (AAAA)
Aligarh Alumni Association of Atlanta (AAAA) is a non-profit, 501(c)(3) organization consisting of the graduates of Aligarh Muslim University (AMU), India and the subscribers of Aligarh educational movement. In 1877, the great educationist and social reformer, Sir Syed Ahmad Khan founded the Muhammadan Anglo Oriental College (MAO) in Aligarh (70 miles SE from New Delhi) which later became Aligarh Muslim University in 1920. The institution is patterned after Oxford and Cambridge universities. Spread over 467.6 hectares, Aligarh Muslim University offers more than 300 courses in the traditional and modern branches of education. It draws students from all states in India and from different countries, especially Africa, West Asia and Southeast Asia. The university is open to all irrespective of caste, creed, religion or gender. It ranks 8th among the top 20 research universities in India.
AAAA provides educational assistance to the needy students, helps our Alma Mater/other institutions to modernize, facilitates faculty student exchange and collaboration with institutions of higher learning, promotes Urdu language and its art forms, and engages in dialogues.
An error occurred, please try again!